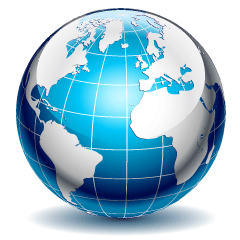 Privacy Notice
This website does not collect any personally identifiable information. We only have access to/collect information that you voluntarily give us via email or through our order forms. We will not sell or rent this information to anyone. No information gathered by this website is sold, rented to or shared with any other entity.

We use "cookies" on this site. A cookie is a piece of data stored on a site visitor's hard drive to help us improve your access to our site and identify repeat visitors to our site. Cookies can also enable us to track the interests of our users to enhance the experience on our site. Usage of a cookie is in no way linked to any personally identifiable information on our site.

If you contact us with inquiries or other information, we will use your information to respond to you regarding the reason you contacted us. We request information from you on our order form. To buy from us, you must provide contact information (like name, email and physical address). This information is used for billing purposes and to fill your orders. If we have trouble processing an order, we'll use this information to contact you. We will not share your contact information with any third party.

The KHCONF Applications for Windows, MacOS, iOS and Android may collect information that is 1) entered by the user into the KHCONF Settings Screen and\or 2) generic information about the device that uses the KHCONF application, such as operating system version for troubleshooting purposes. The KHCONF system records the caller ID of users who connect or attempt to connect to the KHCONF service. Information that users enter into the Settings screen (Name, Caller ID, KHCONF number and PIN) is also recorded by the KHCONF service in its call detail records. We provide this information to the entity which arranges for KHCONF services and organizes the meetings which are transmitted via KHCONF. We may also provide this information to law enforcement agencies as required by law. We also may use this information to track user traffic patterns and ensure the reliability of KHCONF services.

Contact KHCONF via email at support@khconf.com if you have questions about this policy.